Shipping | Clearing | Forwarding | Consolidation | Logistic | Freight Services
Air Freight
Aircom Cargo has a well-established Air freight Division which provides our customers an end to end freight service portfolio in standard and specialized rates. We offer customized service levels depending on the lead time given to us while guaranteeing timely departure and arrival at the destinations within the required schedule by choosing cost saving consolidation services through major flights.
Cargo Consolidation
We offer this service by consolidating various small shipments into one container loads which moves under one bill of landing.
Cross Border Transit
Aircom Cargo Logistics (K) Limited provides trans-border Air, road and Rail transit services within Eastern Africa and Great Lakes Region to suit your unique requirements.
We enjoy contact with a vast range of proven long haul and local cartage companies for transportation between Kenya, Southern Sudan(Juba), Uganda(Kampala), Tanzania(Dar es Salaam), Rwanda(Kigali), Burundi(Bujumbura), and The Democratic Republic of Congo.
Kenya being a country surrounded by a number of land locked countries, we have designed a trans-shipment network to reach clients in Southern Sudan, Uganda, Rwanda, Burundi, and DR Congo.
International Freight Forwarding
Aircom Cargo Logistics (K) Limited offers comprehensive freight forwarding services, to and from most ports in the world.
We provide for efficient handling, on a door-to-door basis, of ocean and air freight consignments via methods which are cost-effective and highly personalized.
We provide daily communication relative to shipment status. Standard functions include quotations, making booking arrangements, and processing of all documents required for compliance to national and international regulations.
We are on-line most major ocean and air carriers, which allows us to provide, via the Internet, sophisticated shipment tracking systems.
We are fully trained in the proper handling and documentation of hazardous materials. We deliver logistics expertise in a fully-integrated partnership environment. We render access to extensive market knowledge.
Project Cargo
We have our projects team in place comprising of highly skilled and dedicated staff who handles project cargo expertly.
They do understand every East African countries and their respective customs laws, therefore positioning them well to handle any project cargo ranging from management of turn key projects to managing of oversize load movement from one point to another.
Safety Concerns
We are guided by the International/Regional/Local Safety guidelines as the case may be for each specific country. Please also refer to our environmental policy.
We are fully trained in the proper handling and documentation of hazardous materials, dangerous cargo and standard procedures.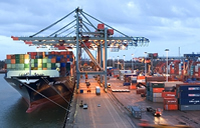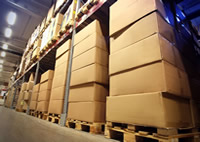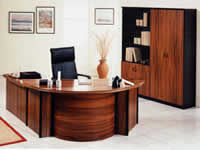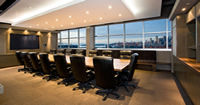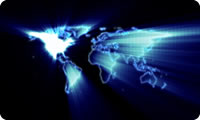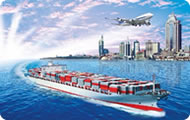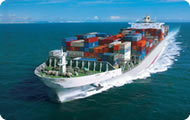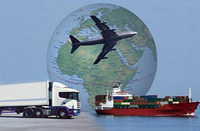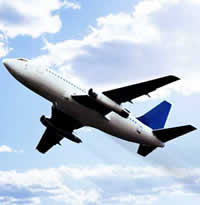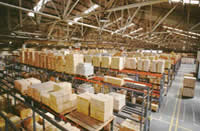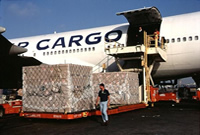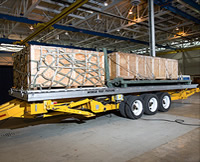 Sea Freight
Ocean freight is an integral part of global trade. Through partnerships with leading carriers, Aircom Cargo is able to guarantee freight capacities and easily adapt to growing trade volumes - a key benefit when it comes to managing global supply chains. In line with growing demand, we continue to develop our range of sea freight solutions and related special niche services to provide optimal sea freight solutions for every customer and industry. We offer regular liner facilities and schedules, multi-modal shipping, global tracking and worldwide logistics capabilities, all at competitive rates. 
Clearing & Forwarding
Aircom Cargo Logistics (K) Limited is a Regional logistics service provider, specialising in the forwarding and clearing of cargo in Eastern Africa and Great Lakes. Our aim and objectives are clearly reflected in our search to offer the ideal rates available without comprising a personalised service made up of the following success criteria:
Regular updates
Follow through
Complete close-out
Services Offered includes:
Customs clearing
International forwarding
Local and over-border Regional transport
Warehousing arrangement
Export packing
Import unpacking
Customs examination
Air freight
We have no restrictions in the size and weight of the goods we handle, and we provide a full array of freight forwarding services like door to door pick up, advance tracking technology and managing shipping documents...
Transport Services
Just let us know your requirements.
We heavily invested in the provision of hi-tech transportation of all types of cargo which includes a large fleet of special trucks for transportation of both containerized and loose cargo within Kenya and East Africa. We also designed and own a unique new generation of car carriers to ensure safety and protection of the cars on board.
We also offer door-to-door transportation of urgent cargo and parcels within Nairobi city and its environs.
Containerized cargo transportation
Loose cargo transportation
Vehicle transportation on specialized car carriers
Special load transportation (low loaders)
Urgent deliveries
Door-to-door service.
Transit Cargo
We provide total freight solutions to transit cargo from any point of the world to the Kenyan neighboring countries i.e. Southern Sudan, Uganda, Rwanda and Burundi.
We are always there for you.
For a free quotation to start working with us today.